New Roots For Your Missing Teeth
Have you been told an implant won't work for you? At Somerset Prosthodontic Dental, application of sophisticated digital technology enables Dr. Zamikovsky and his team of experts to develop solutions to issues that previously have disqualified a patient as an implant candidate.
Dental implants replace the roots of missing teeth. Made of medical-grade titanium, these cylinders are surgically screwed into the jawbone and, over time, actually fuse with the bone. Implants form the base of dental crowns, and can also support bridges and dentures. Implants require precise fit; the Somerset Prosthodontic Dental team's proficiency in the use of digital software assures that precision, while manual placement often does not.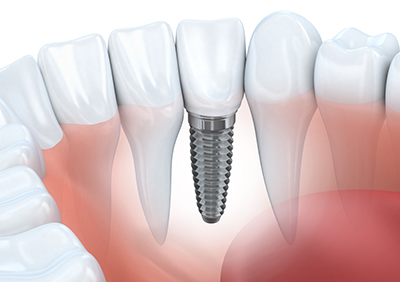 Working collaboratively with the most experienced oral and maxillofacial surgeons and periodontists, Somerset Prosthodontic Dental develops solutions for implant-supported replacement teeth that look, feel and function like natural teeth.
Implant-Supported Crowns and Bridges
When a natural tooth is missing, Somerset Prosthodontic Dental usually will recommend an implant topped with a ceramic crown as the best choice for a natural-looking replacement. Similarly, we would replace several missing teeth with an implant-supported bridge. Neither is removable by the patient, adjacent teeth remain intact, and the implant-retained crowns provide the feel and function of the original teeth.
When a more extensive restoration is required – as when a patient has lost or is about to lose all teeth – our solution might be an implant-retained prosthesis. Guided by our digital technology, we would place several titanium implants strategically to support the prosthesis.
If you are looking for a solution to an unresolved dental problem, Dr. Zamikhovsky invites you to interview him and explore the possibilities. Just call Somerset Prosthodontic Dental at 908-754-6444 to schedule an appointment.